Amy Naparstek Memorial Scholarship
The Amy Naparstek Memorial Scholarship was established in 1996 in memory of Amy Naparstek, daughter of MHOA past-president J. David Naparstek. This award is open to the general public, with preference given to MHOA members. A total of $2,000 is disbursed annually at the discretion of the scholarship committee and awarded at the June MHOA quarterly meeting for the upcoming school year.
Applicants must be enrolled in a public, environmental or allied health degree or certificate program at a recognized educational institution. An announcement for application submission is made in early April of each year with a May 15th submission deadline.
Please contact Lisa Pacella at lpacella@mhoa.com with questions.
The 2023 Application Period has Closed
---
2022 Winners of the Naparstek Scholarship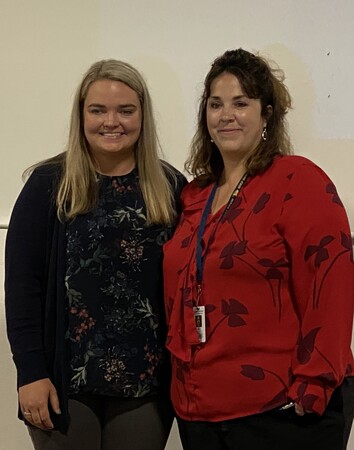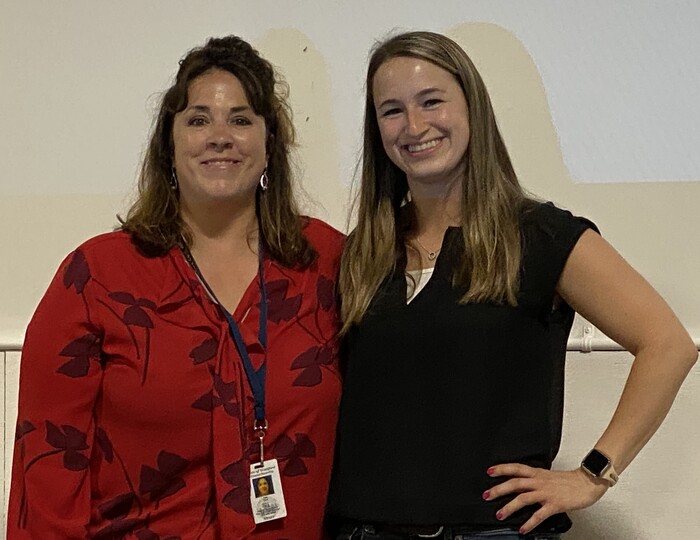 Pictured here with MHOA's President, Rae Dick, are 2022 Naparstek Scholarship winners Katherine Dagle and Alicia McCartin
---
Winners of the Naparstek Scholarship
1997 - Lou-Ann Clement
1998 - Nelly Browne-Janga and Melanie Chapell
1999 - Rebecca Vieira
2000 - Hien Nguyen and Stephanie Flynn
2001 - Shelly DelGenio Newhouse and Elaine Wozny
2002 - Kathleen Esposito and Kathleen MacVarish
2003 - Lisa Hebert and Stacey Lane
2004 - Christine Connolly and Sigalle Zitomersky
2005 - Kathleen Crello, Nancy Epson, and Jamie Goldstein
2006 - Dai Qui Nguyen and James Starbard
2007 - Christopher Ciarcia and Jade Palazola
2008 - Dai Qui Nguyen
2009 - Adam Clay
2010 - Brian Gallant and Felix Zemel
2011 - Susan Rowe
2012 - Cathleen Liberty
2013 - Jessica Gardner
2015 - Susan Sarni, Jessica Gardner, and Angela Lumenello
2016 - Kelly Ries
2017 - Rike Sterrett
2018 - Carrie Schoener, Tiffany Zike, Erin Hightower, and Abigail Graham
2019 - Meggan Eldridge and Jennifer Jernigan
2020 - Wendelyn Hansbury, Laura DellaChaie
2021 - Ivan Kwagala and Jessica Tracy
2022 - Katherine Dagle and Alicia McCartin
2023 -